Education
Victoria University gives Secondary school teachers new lease of life
Victoria University has introduced a community program for secondary school teachers aimed at building their capacity to interact better with the society in which they live, offer guidance and counselling, community remote learning and parental guidance.
The program dubbed "Diversify Your Skill" will see teachers liaise with Victoria University, enrol for the program, obtain training then proceed to fend for themselves through recruitment me of students who wish to join the university.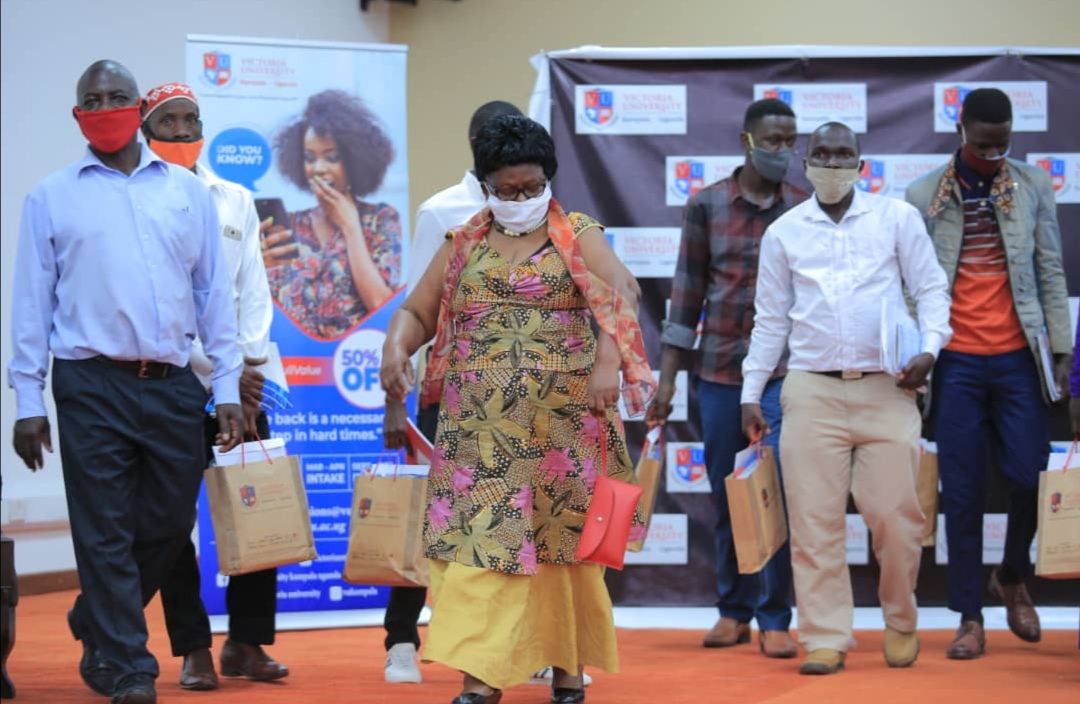 Bill Nkeeto the Acting Vice Chancellor Victoria University says the exercise is also expected to generate a lot of market information about survival mechanisms of communities, interests and learning goals of university students.
He added that this will further build the Victoria university mission of ensuring transformational education and the data will contribute to the development of market-ready graduates based on an informed point of view.
"Today we had an interaction with teachers from Kampala and near communities and the reason we invited them is that we realized that there is a gap in the light of the services they offer.
They are in the way incapacitated, so as Victoria University that engages so much with the community trying to solve people's problems, we felt a need for them to come and we see how we can work together in a number of ways.
"Their trade is education and that implies that it is complemented by career guidance. We wish them to go out there in the communities, offer career guidance, talk about Victoria University and it's a reason we are offering this training
"If there is anyone who is interested in joining Victoria University, courtesy requires that they refer the person and any person they refer they get a significant portion of the commission to keep them going.
"We also promised to facilitate their budgets time and again whenever they going on certain activities that they have set targets for and we as Victoria University benefit.
"This is a way of giving a hand and to ensure that we reach out to the communities so that they can pick interest in what we offer and they join Victoria University and pursue their dreams.
Every student referred and joins Victoria University; the recommender will earn a commission of Shs200,000 and Shs150,000 for bachelor's degree and diploma programs respectively." Nkeeto said.